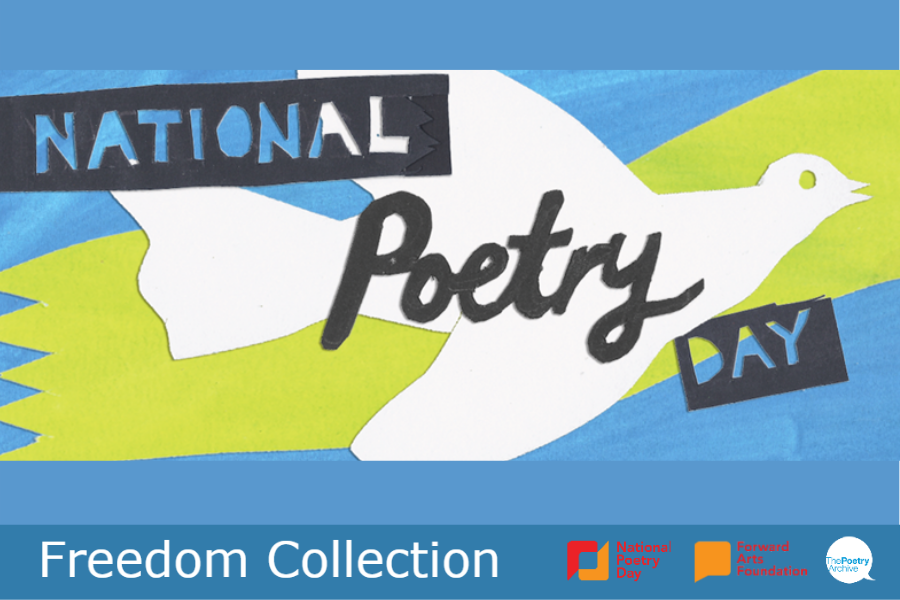 National Poetry Day was founded in 1994 by the charity Forward Arts Foundation, whose mission is to celebrate excellence in poetry and increase its audience
National Poetry Day is an annual celebration that inspires people throughout the UK to enjoy, discover and share poems. Everyone is invited to join in, whether by organising events, displays, competitions or by simply posting favourite lines of poetry on social media using #nationalpoetryday.
For 2017, the theme for National Poetry Day is 'Freedom', so to celebrate the day we have put together a range of poems that are around the theme of or invoke feelings of freedom. Listen, explore and enjoy below.
The Rights of Woman - Anna Laetitia Barbauld - Read by Denise Riley
The Collar - George Herbert - Read by Lavinia Greenlaw
Paradise Lost (extract) - John Milton - Read by Helen Dunmore
Slavery, A Poem - Hannah More - Read by Patience Agbabi